GLB PP-P68 and P88 touchscreen netslates [Video]
Looking quite strikingly like some of the DIY netbook tablets we've seen before, this is in fact one of GLB Industrial's two new 10-inch internet tablets, the PP-P68 and PP-P88.  Caught on video last week by Charbax, the Atom-based slates each have Intel's 1.6GHz N270 processor, a 1024 x 600 touchscreen and optional 3G and GPS.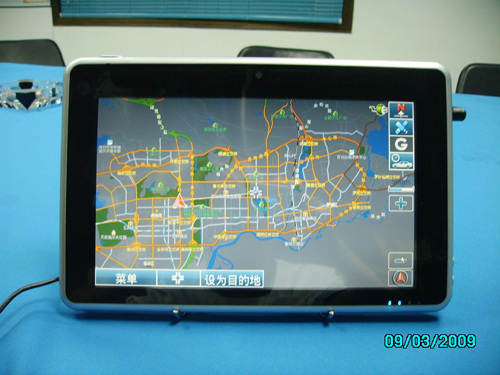 As standard each comes with WiFi b/g and the usual netbook connectivity: three USB 2.0 ports, VGA output, audio in/out, ethernet and a multi-format card reader.  Storage is a standard 2.5-inch 160GB drive, while RAM is 1GB normally and up to 2GB supported.
Both measure roughly the same, at around 280 x 180 x 24 mm (the P88 sheds 2mm thickness) and are expected to come in at around $200.  Battery life is unknown; we're hoping the 90 minutes mentioned is a reference to recharge time.  No word on a launch, though; looks like GLB are shopping around their OEM services.
[via jkkmobile]